Tug Hill Estate
…is serene, romantic, and sophisticated. It is a perfect wedding venue with a breathtaking valley view. A timber-frame banquet hall overlooks lush hillside gardens and vineyards, providing an intimate ambiance for your events.
Main Banquet Hall
This timber-frame structure has seating for up to 180 people, utilizing the enclosed wrap-around porch, interior balcony, and main dining floor.
Great Lawn, Garden's, and Terrace
The Tug Hill Estate is ideal for warm weather outdoor ceremonies, we provide a beautifully handcrafted wooden arbor for your backdrop.
Catering
The Vineyard kitchen offers a variety of menus, at multiple price points to fit your catering and event needs. From Hors D'Oeuvres to Dinner, and even a new Late Night option, our catering services are sure to impress your guests and help create a memorable event! Menus can be provided upon request.
It's Going to be Perfect!
Let's Plan Your Big Day!
A Wedding at Tug Hill Estate Includes:
Use of our Gardens, Patio, and Great Lawn for the ceremony.
Outdoor seating for your ceremony for 180 guests.
Opportunities for an outdoor cocktail hour with beverage service and Hors D'oeuvres on the Terrace.
Optional in-house catering services.
Reception space in the Banquet Hall.
For more details or if you have questions feel free to reach out to our Event Coordinator.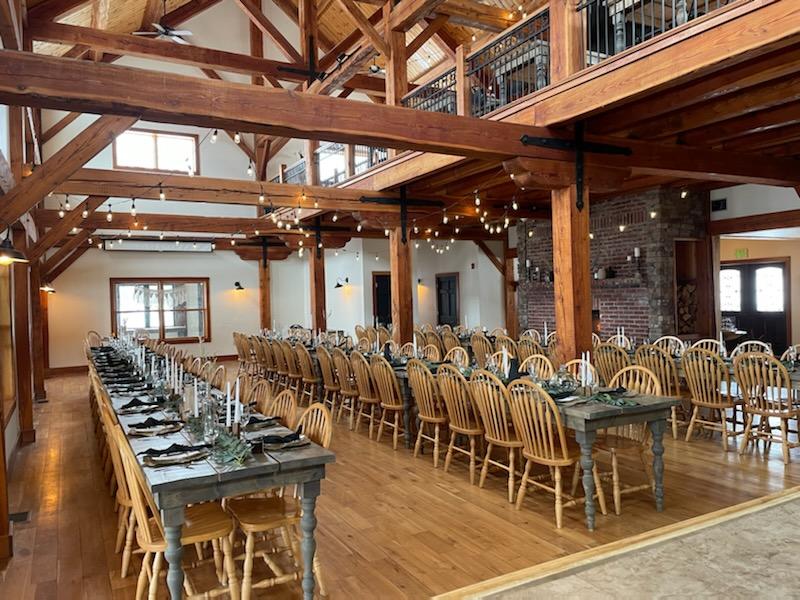 The Perfect Fit
"As soon as I pulled up to the vineyard, I knew this is where I wanted to have my reception. The whole team was amazing. The food and drinks were incredible and the service was top notch! We loved every aspect of our time at the vineyard."
Anna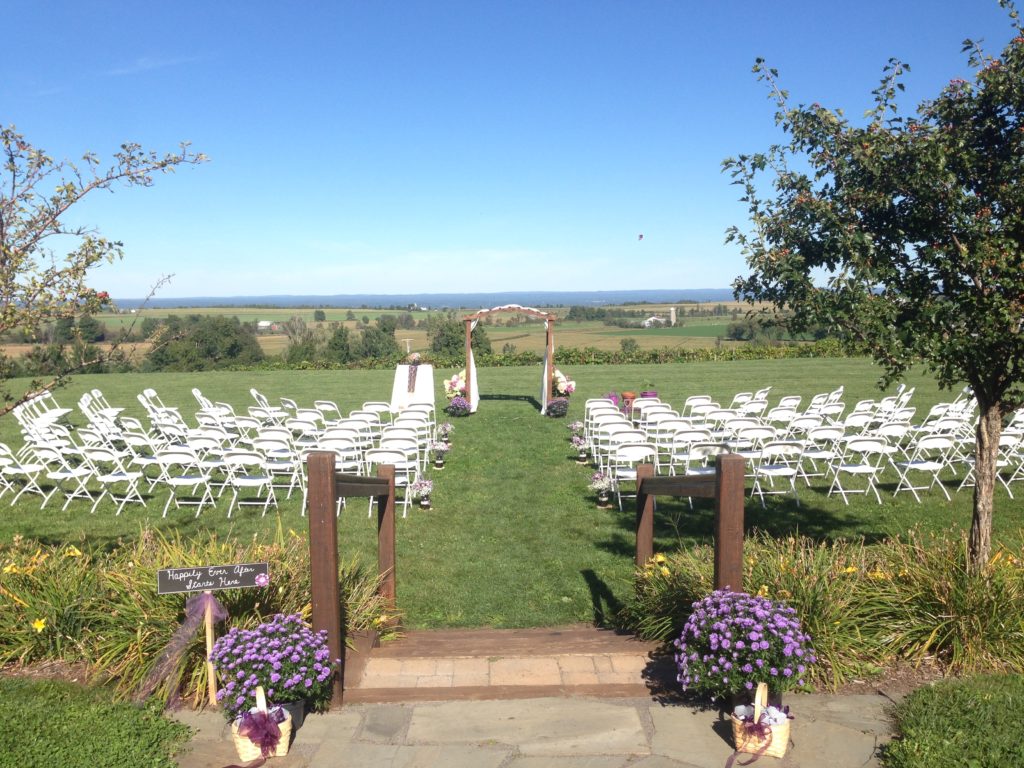 "Tug hill is an amazing venue for any events! Beautiful setting and beautiful banquet room. The staff was unbelievably helpful and flexible. They will not try to nickel and dime you for every little thing. Great wine available for your event. It was perfect!"
Shelby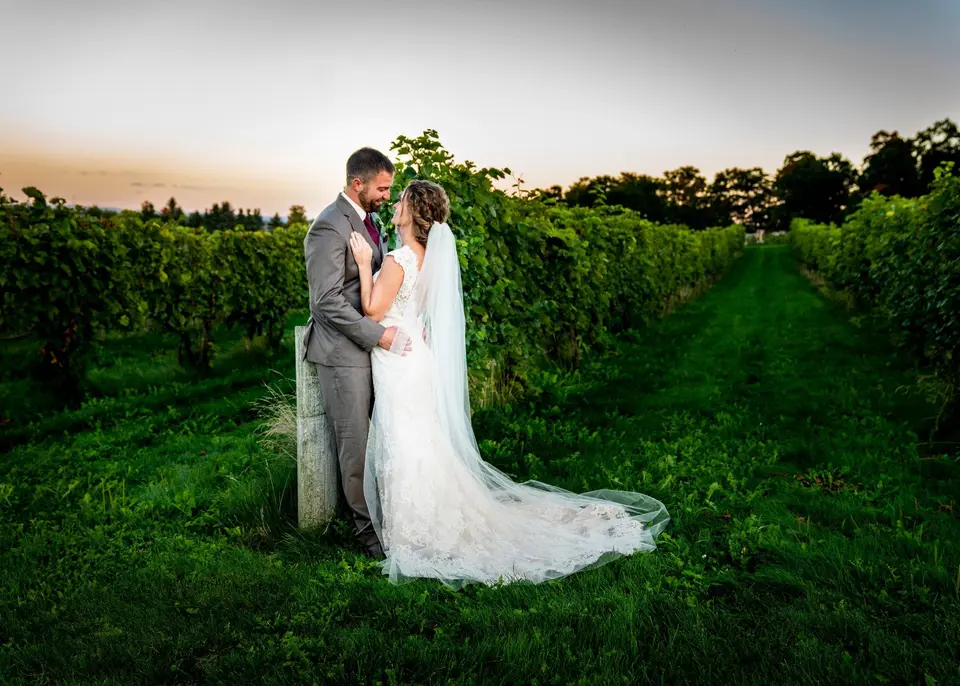 Perfect Winery Wedding
"My husband and I were married here on September 28, 2018. We held both our ceremony and reception here, and everything was perfect. We had approximately 160 guests, which I believe is right around the maximum number that the venue can hold inside, including the main floor, balcony, and porch. I know of people who have had more guests but just rented a tent for the reception. The views from the venue are spectacular. …"
Mckenzie L.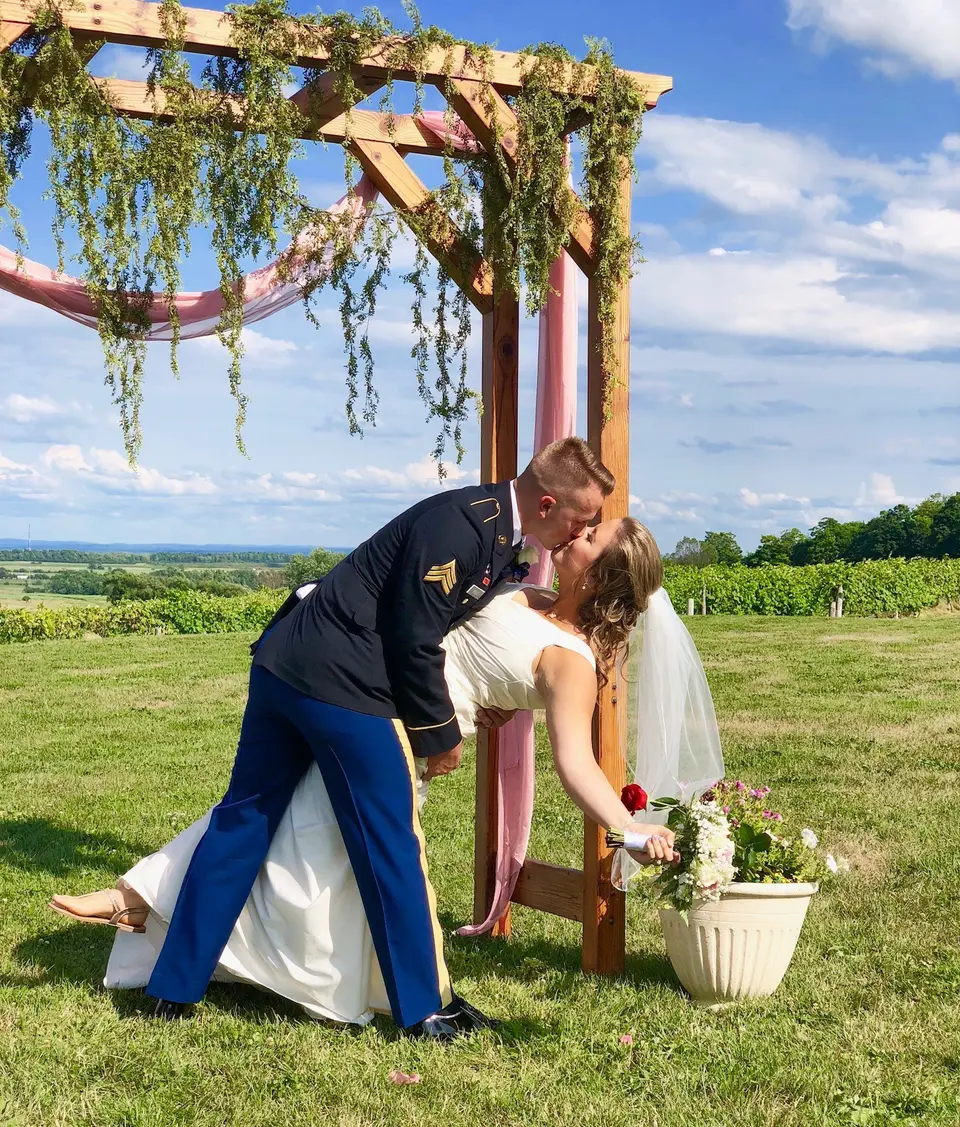 "Absolutely beautiful venue with friendly staff. Very helpful with suggestions for planning for a caterer, music and other essentials. Beautiful picture areas in and outside. Simple decorations match any wedding. Highly recommend!"
Krystal R.
Contact us with any questions you have!
We'd Love To Be a Part of Your Special Day!