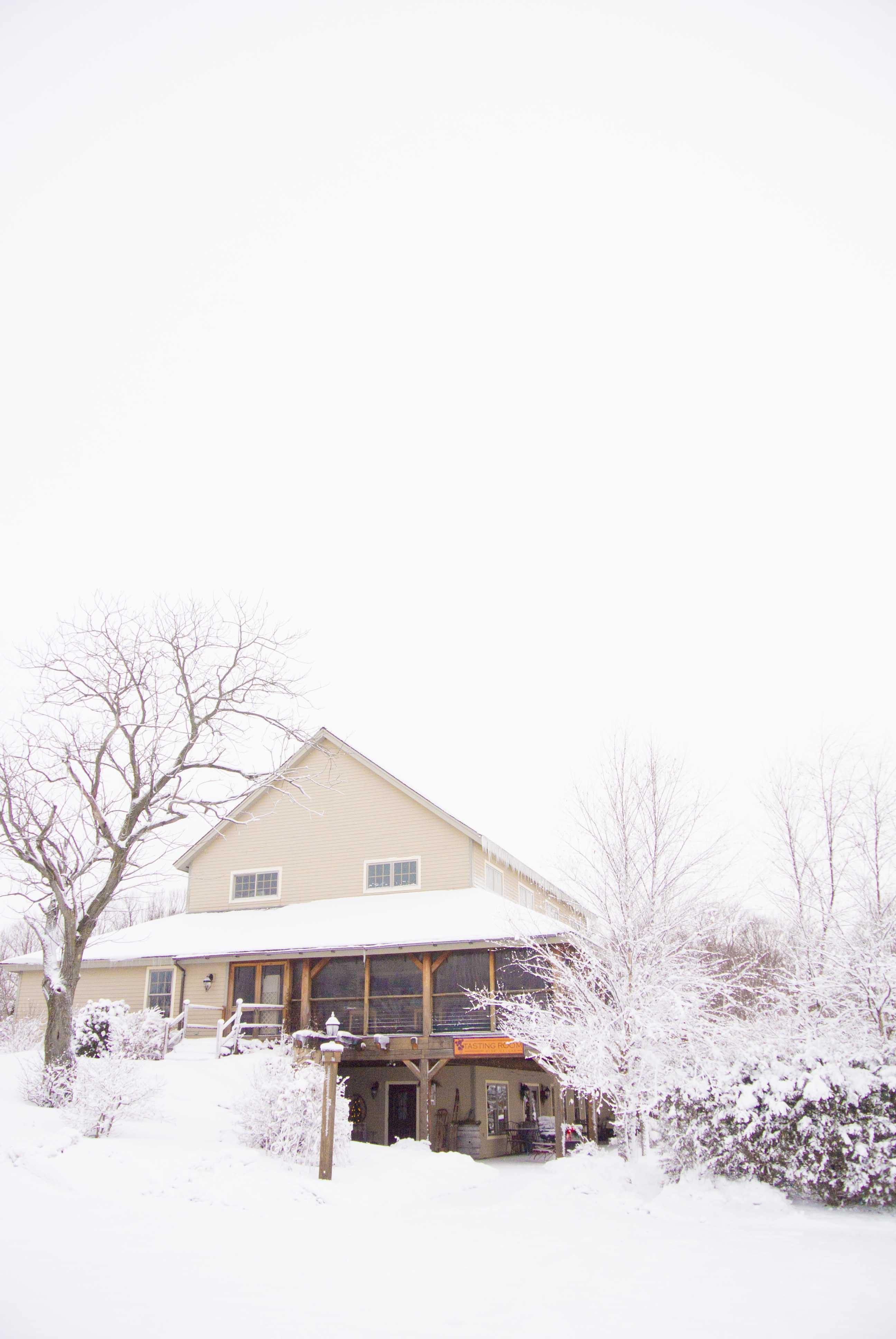 Tug Hill Vineyards
Beautiful, Family-owned Vineyard, Winery and Distillery
Established in 2007, Tug Hill Vineyards is a family-owned vineyard nestled in the Tug Hill Plateau region of Upstate New York. Our 40-acre vineyard overlooks the Black River Valley and Adirondack Mountains, making us one of New York's most serene and picturesque estate wineries.
At Tug Hill Vineyards, all our products are made with natural ingredients. We focus our wine-making practice on the use of French-American grape hybrids such as Marquette, Frontenac, La Crescent, and more. These cold-hardy grape varieties are developed to withstand our famous harsh winters. Our new artisanal Liqueurs are produced using estate and locally grown fruits and maple syrup.
Come to learn about our products, enjoy the wine, and stay to take in the views from our beautifully landscaped gardens or the Banquet Hall's screened porch.
Celebrating 10 years of growing cold-hardy grapes in Lewis County!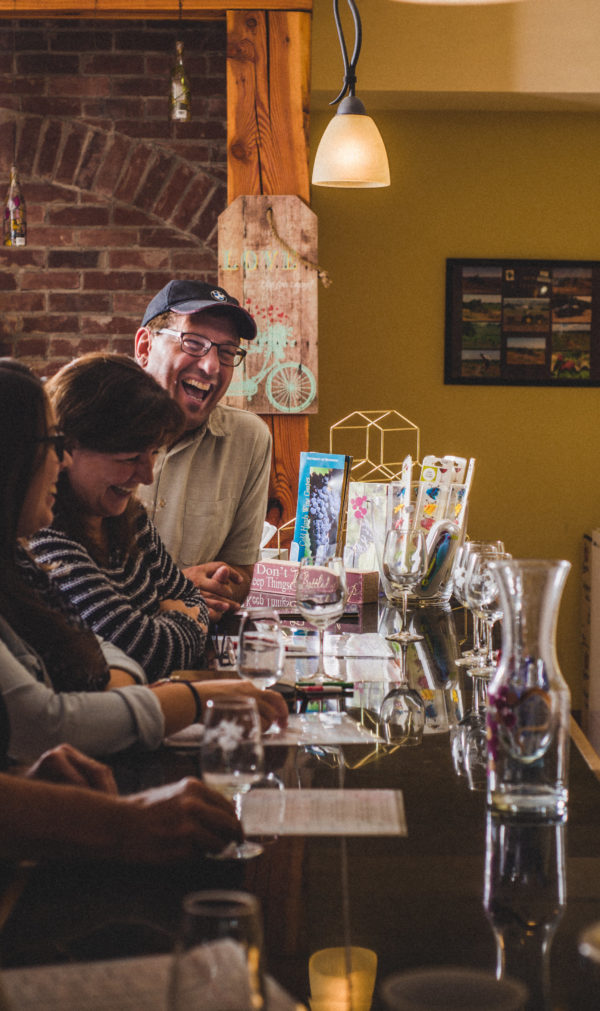 Wine Cellar and Tasting Room
Come and taste our wines whenever we're open! We offer wine tastings for $5 which allows you to pick 6 wines to taste from our list of over 20 wines, including sparkling wines and dessert wines. Buy 3 bottles of wine and your wine tasting is free! Our tasting room includes a gift shop designed to offer you all your wine related needs.
Group reservations are required for groups of 8 or more. Please call at least 48 hours in advance: (315) 376-4336
Our tasting room includes a gift shop stocked with wine related products and other local products like goat cheeses, gelato, and coffee. Make the best of your trip by planning to spend some time with us. We have a selection of local cheeses available for purchase, Croghan bologna (a local favorite!), and crackers available for a snack with your wine. Feel free to bring your own picnic, enjoy a glass of wine or beer available here at the winery and relax in our beautifully landscaped gardens located next to our vineyards.
The Estate
Winemaking Tours:
Guests are welcome to stop by our Wine Cellar and Tasting Room on Fridays, December through March, to schedule a winemaking and distilling tour with our winemaker Derek Card. Learn more about the history of Tug Hill Vineyards, the estate's cold-climate grapes, blueberries, raspberries, and hops! Calling ahead at(315) 376-4336 or emailing info@tughillvineyards.com is highly recommended.
Winter Open Estate:
Bring your cross-country skis and snowshoes! Who says a walking tour is only for the summer? Bundle up and enjoy breathtaking views of our gorgeous snow-covered estate overlooking the Black River Valley and the Adirondack Mountains. Open to the public during store hours, you're always welcome to warm up by the wood stove in the wine cellar. At your own risk.
A Note to Snowmobilers:
Entrance and exit to the Vineyard should only be via the main driveway. The property has extensive landscaping, ponds, and trellis systems. Please snowmobile responsibly.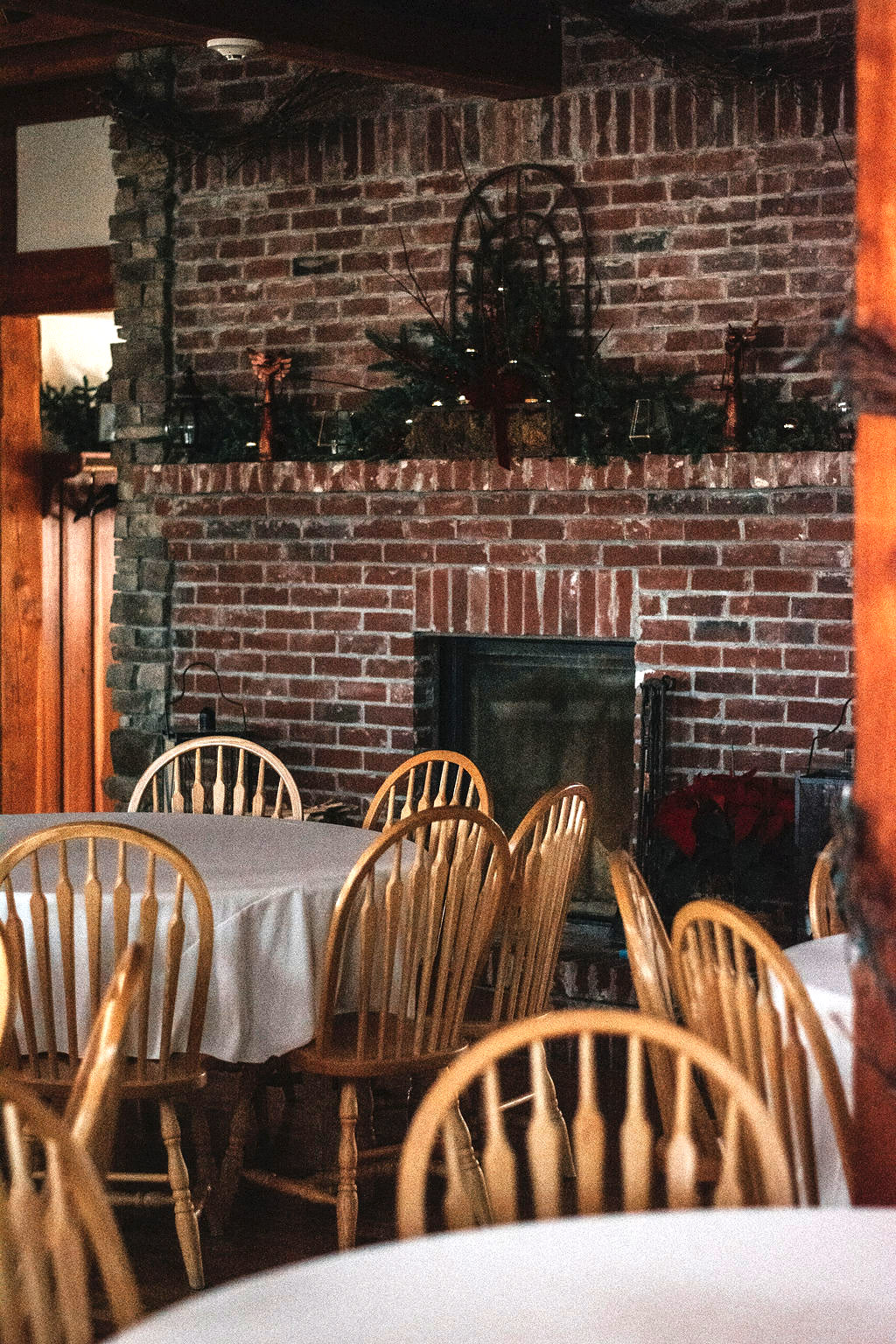 Public Events
Check our facebook page to learn more.
Looking for more information about "Wine Down", Brew Day, Sunday Brunch, or our next Food and Wine Pairing Dinner? Contact us through  events@tughillvineyards.com or call us at (315) 376-4336
Leave a brief message with your name and number; and if you're booking a seating for either brunch or a food and wine pairing dinner, include the number of guests, requested seating time for brunch, and any special accommodations that may be needed.
Sunday Brunch will be available in mid-April
Hours
January – March: Friday 11am-7pm, Saturday 11am-5pm and Sunday 11am-4pm
April – October: Monday – Saturday: 10am-6pm and Sunday 10am-4pm
November – December: Monday, Thursday, Friday, Saturday: 10am-5pm and Sunday 10am-4pm
Wine Down with Live Music: April – October, Thursday 5pm-9pm. November, Friday 5pm-9pm.
Closed: New Years Day, July 4th, Thanksgiving Day, and Christmas Day.