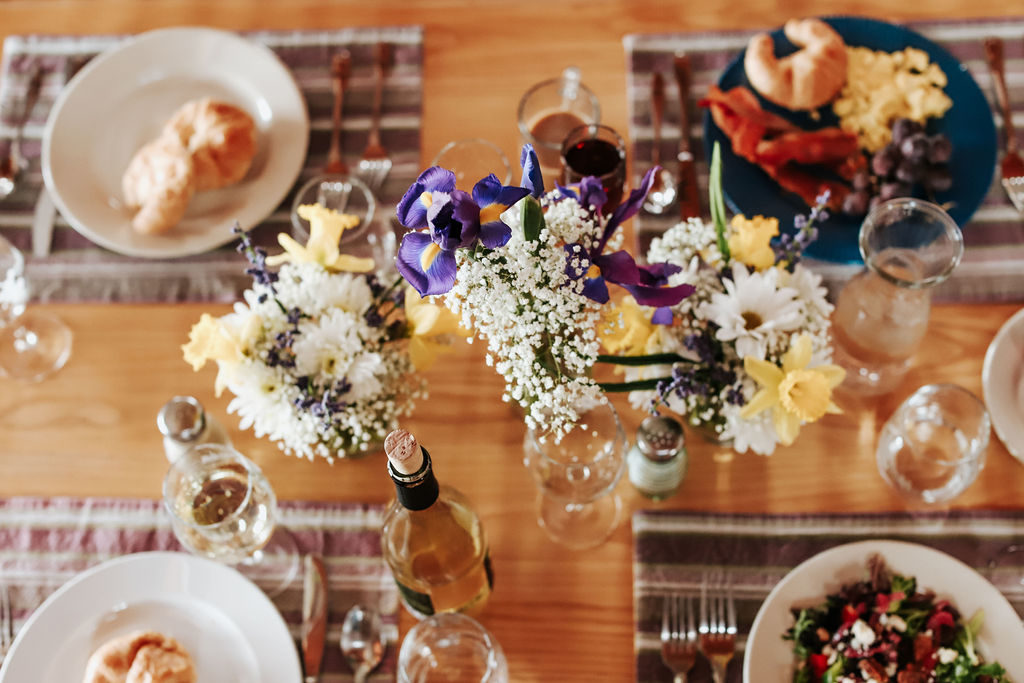 Tug Hill Vineyards
Sunday Buffet Brunch
Tug Hill Vineyards Sunday Brunch menu focuses on fresh, seasonal, and local dishes and changes weekly dependent on seasonal trends and market availability. The family style buffet setup allows us to offer a wide range of options for our guests.
Brunch cost is $21 for adults, $20 for seniors 65+, $20 for military members, children 6-12 years old are $10, and children under 5 are free. This price includes unlimited trips through the buffet, coffee, hot tea, lemonade, iced tea, and water.
In addition to our estate wines, build your own mimosas and bloody marys, beer, cocktails, juice, milk, and soft drinks are available for purchase.
Please contact us with any questions you may have about the menu, we're happy to answer them.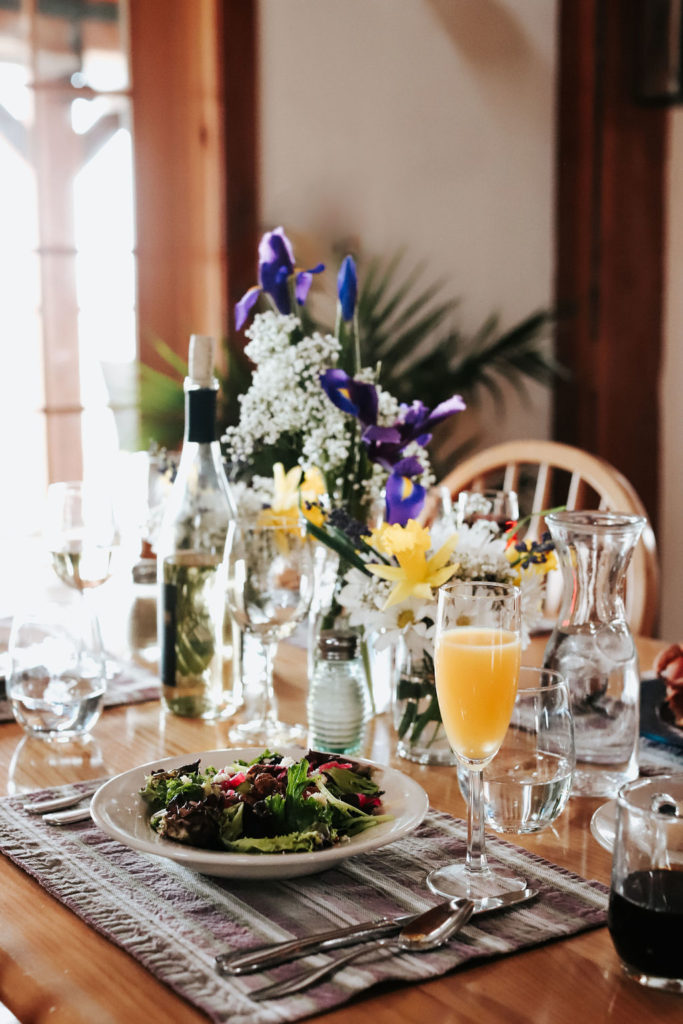 During brunch, our balcony is available to reserve. Comfortably seating 20-60 people, it offers a great alternative to renting the entire facility for smaller events, like private parties, family get-togethers, birthdays, and showers. Please email our events coordinator to learn more.
Brunch Menu for Sunday August 25th
Assorted Breads, English Muffins and Bagels
Brown Sugar Cornbread
Poached Eggs with Homemade Hollandaise Sauce
Fluffy Scrambled Eggs
Salmon and Ricotta Quiche
Chocolate Hazelnut French Toast
Applewood Smoked Bacon
Mustard Brown Sugar Glazed Ham
Rustic Hash Browns
Vodka Chicken and Riggies
Creamy Dijon Meatballs
Chilled Shrimp with Pineapple Salsa
Vegetable Pilaf
Tomato and Tortellini Soup
Blueberry Tossed Salad
Balsamic Deviled Eggs
Fresh Fruit
Assorted Cookies
Lemon Cream Danish
Caramel Banana Bread
Pineapple Right-Side-Up Cupcakes
Chocolate Mocha Trifle
Assorted Summer Cheesecakes
Reservations
To reserve the porch or a large table inside, please send a message with your name, phone number, the number of guests, and the preferred seating time, either 10,11:30, or 1 pm. We'll happily accommodate any special requests as best we can, however, due to our limited menu please understand this may not be possible.
Call (315) 376-4336  to place reservations.
General Inquiries
Have questions? Send us a quick message, we're happy to answer them!
DO NOT EMAIL RESERVATION REQUESTS