A Pioneering Vineyard Venture
Tug Hill Vineyards is a part of the first generation of pioneering farm wineries growing French-American cold-hardy grapes in the Northeast. It is the northernmost Estate Winery and Distillery in New York; a unique terroir, dramatic change of seasons, manicured gardens, and placement overlooking the Black River Valley makes it one of the most picturesque vineyards in the region. Tug Hill Vineyards is dedicated to the continued development of cold-hardy grapes, farm-to-table practices, partnerships with local farmers, and using all natural ingredients derived from what grows on the 40-acre estate.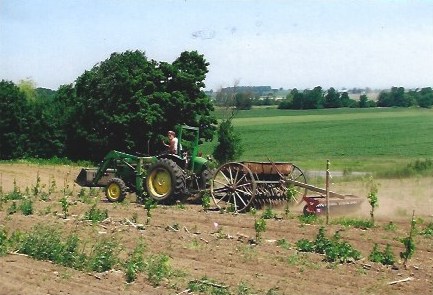 Tug Hill Vineyards now has over 20-acres of premium grapevines thriving on two sites and produces almost 5,000 cases of wine.
Many visitors ask "how can you grow grapes here?" The majority of the grape varieties that we grow were developed at the University of Minnesota to not only survive our winters that get down to around -30°F or colder but also to be disease resistant and produce high-quality wine. These developed grape varieties are a cross between classic French viniferas (think Pinot Noir, Cabernet, Riesling) and cold hardy and disease resistant native American grapes.
Mike and Sue Maring began with a vision in 2007 to build an authentic estate winery. The result is a true vineyard farm, making wine from the grapes grown on the estate, rather than purchased juice from mechanized vineyards. Starting as a family effort, it was all hands on deck those first few years. Sue's sister Dale Crossman-Cole served as the first winemaker for several years after a career teaching sciences and physics at Lowville Academy, and her husband Dick Cole developed the original marketing strategy. Crystal (Maring) Ross, daughter of Mike and Sue developed the landscape design of the banquet hall patio and gardens and is behind label design for all Tug Hill Vineyards products. Other family and friends have pitched in throughout the years, lending a hand where it's needed, a great idea, and great wine is hard to resist!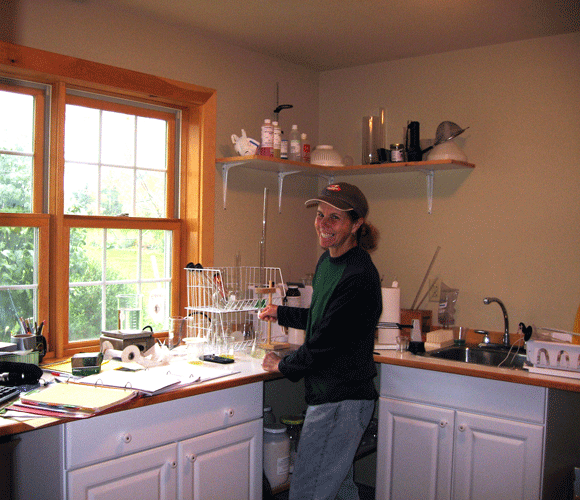 History
Prior to purchasing the 40-acre farm, that is now Tug Hill Vineyards, the Marings owned and operated North Country Landscape & Nursery in Lowville for over 30 years. Their love for horticulture is visible in every corner of the estate, and in the products that Tug Hill Vineyards creates.  Within a couple of years, over 10 acres of French-American hybrid grapes were planted on the property, alongside 3 acres of raspberries and 5 acres of blueberries. In these first few years, a timber-framed hall with retail space and a processing and production building were constructed as well. The increasing demand for Tug Hill Vineyards wine led to an expansion in vineyard fields and tank space in 2014.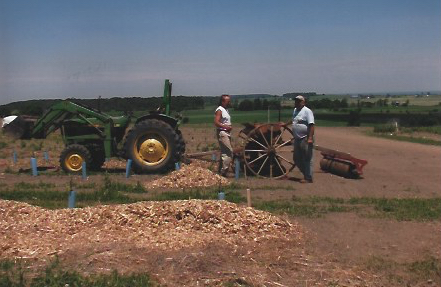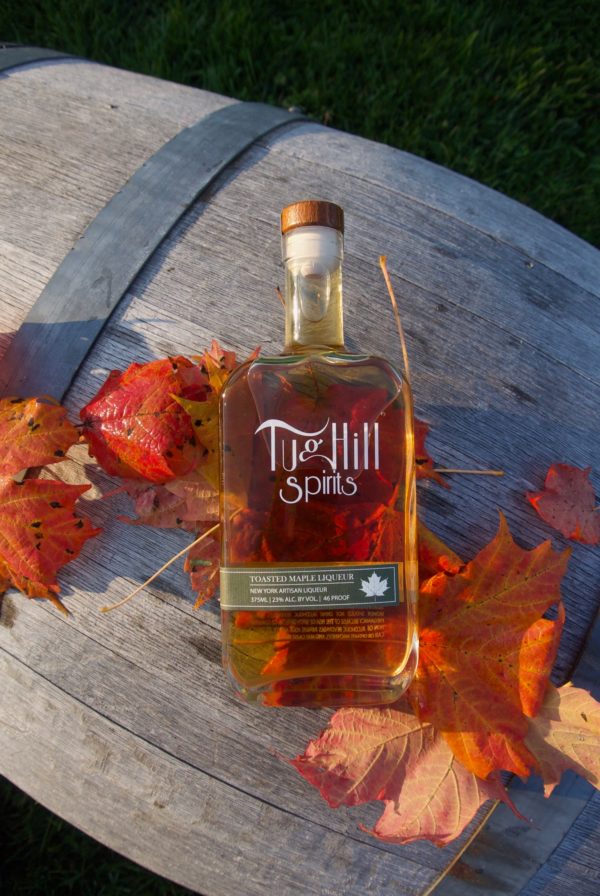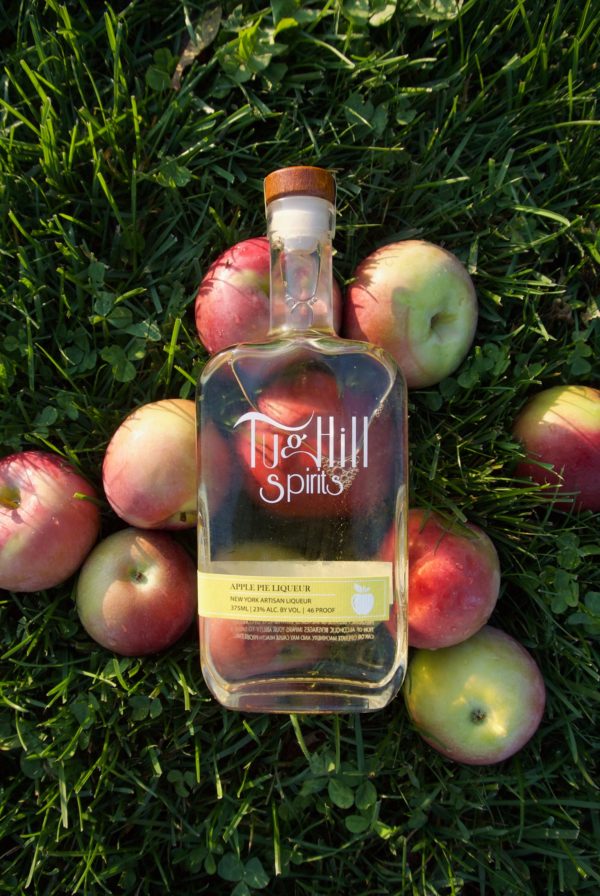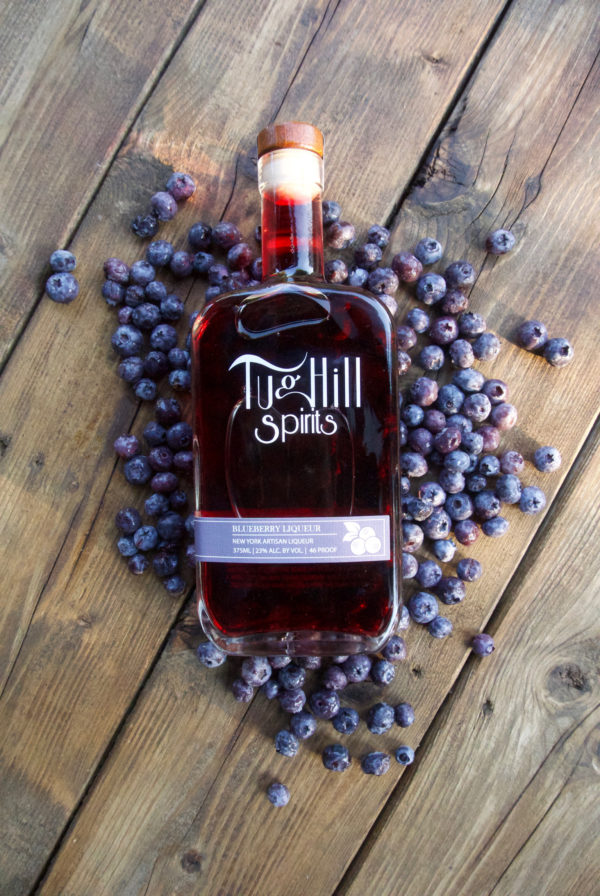 In 2017 Tug Hill Vineyards expanded beyond wine, under the direction of Derek Card, Winemaker, and Distiller. Tug Hill Spirits, represents an exciting new opportunity to create high quality distilled craft products, alongside our award-winning wines. The artisanal handcrafted, Toasted Maple, Apple Pie, and Blueberry Liqueur have been well received and has spurred further development, plans are being made to triple production in the coming year.
Tug Hill Vineyards, now in its 12th year of growing cold-hardy hybrids believes in authentic winemaking, limiting wine production to the varieties that grow in the northern climate where the estate is located. The pioneering vision continues each year with further development of the vineyard field practice, with the valued support of family, friends, customers, and guests of the vineyard.
We look forward to your visit and sharing more about our vineyard and the winemaking and distilling practice that drives our high-quality products. Our tasting cellar, located in the lower level of the Banquet Hall, is open during store hours.
"In wine there is truth (in vino veritas)" -Pliny the Elder